All contents of this Web site copyright C 2017 by 'Dance at 8'. No part of this site http://www.danceat8.com or the related information may be reproduced or transmitted in any form, by any means (electronic, photocopying or otherwise) without the prior written permission of the publisher.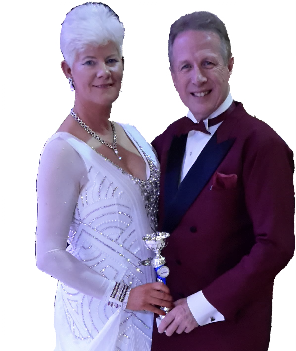 As you can see there are lots of exciting events at 'Dance at 8'
Join in the Fun ~ Everyone Welcome Singles & Couples
Website Updated
October 2023
Latest Newsletter
October2023
Did you receive yours?


Quality Dance classes & Dance Events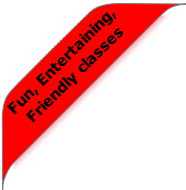 Peopleton Village Hall, Peopleton Worcestershire WR10 2EG
Next 'Dance at 8' Social Dances
Saturday November 11th
A great Social Night out to Practice your dancing Top quality sound & music including: Ballroom, Latin, Argentine Tango, Milonga, Salsa, Swing/Jive and more! (No sequence)
The open dancing is from 7:00pm to 9:30pm.

Only

£8

per person - Pay on the door.

Just Come along - No need to sign up.

Everyone welcome all levels. With or without a partner.
You are welcome to bring your own refreshments as there are no bar facilities at this venue. Please also bring Plastic Cups. No Glass - Thank you
Pickersleigh Grove School, Pickersleigh Grove, Malvern, Worcs. WR14 2LU
Beginners Social Foxtrot (4 Weeks) - Wednesday October 4th, 11th, 18th & 25th
Beg. Argentine Milonga (Tango) (4 Weeks) - Wednesday Nov 1st, 8th, 15th & 22nd
Beginners Paso Doble (3 Weeks) - Wednesday Nov 29th, Dec 6th & 13th
Sacred Heart Church Hall, Sacred Heart Church Hall, 208 Worcester Road, Droitwich WR9 8AZ


Beg. Ballroom Waltz (4 Weeks) - Thursday Oct 26th, Nov 2nd, 9th & 16th


Beg. Argentine Tango (4 Weeks) - Thursday Nov 23rd & 30th, Dec 7th, 14th
Wulstan Hall, Priest Lane (Next to Holy Redeemer School), Pershore, WR10 1EB


Beg. Social Foxtrot (4 Weeks) - Friday Oct 27th, Nov 3rd, 10th & 17th
Beg. Easy Jive & Swing (4 Weeks) - Friday Nov 24th, Dec 1st, 8th & 15th





Due to the worsening heavy rain and serious flooding in some areas we have decided to cancel this evenings (20/10/23) class in Pershore. After being out in bad conditions on the roads this morning along with reports of worsening conditions, we feel it would not be fair to ask you to attend.
Apologies for any inconvenience and classes should be back to normal next week.
Thank you and take care!
Paul & Tracey